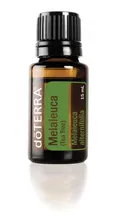 The Six Baby Essentials
Abdominal Pain: 1 part Roman Chamomile, 1 part Wild Orange, and 2 parts carrier oil. Put into baby's bath water before bathing them.
Colds: Melaleuca, Lemon, or Lavender in diffuser at bedtime and during the day. Use one of these oils mixed with a carrier oil and massage into upper back at each diaper change.
Colic: 1 part lavender, 1 part carrier oil. Massage in clockwise motion on belly.
Congestion: Lavender or Melaleuca in diffuser.
Cough: 1 part Lavender, 1 part carrier oil. Rub small amount on chest and back.
Cradle Cap: 2 parts Almond Oil, 1 part lemon, 1 part Geranium. Apply small amount on back of baby's head
Crying: 1 drop Lavender or Roman Chamomile in parents hands and let baby smell it.
Diarrhea: 1 part Roman Chamomile with 1 part carrier oil. Massage in clockwise motion on belly.
Diaper Rash: 1 part Roman Chamomile 1 part Lavender and 1 part Whole Milk. Stir into bath water.
Fever: 1 part Lavender with 1 part Carrier Oil. Apply to Bottom of feet, back of neck, and behind ears.
Jaundice: 1 part Geranium 1 part carrier oil. Apply to bottoms of feet and liver area.
Teething: 1 part Roman Chamomile or Lavender and 1 part Carrier Oil. Massage along jaw line.
On-Guard
Stops growth of viruses and bacteria
Aids in mold inhibition
Helps kill airborne pathogens
Kills colds and sore throats
Helps support immune systems
DigestZen
Relieves digestive discomforts like; food poisoning, acid reflux, nausea, constipation, or diarrhea.
Helps support digestive function.
Breathe
Helps ease respiratory distress.
Relaxes the body and mind.
Use during allergy season.
Ideal for those with asthma.
Frankincense

Enhances effects of other oils.
Aids in reducing inflammation.

Relieves headaches.
Supports skin tissue recovery.
Helps soothe hyper activity and restlessness.
Facilitates clarity and focus.
Melaleuca

Used as a first aid ointment.
For skin irritations.
immune system support.
Helps with slivers.
Lemon

Natural antioxidant and detoxifier
Natural cleansing agent.
Elevates mood
Helps balance acidity levels.